I'm woefully enamored with those who dare to go after that thing.
::
That idea, that vision, that dream.
I am moved on a deeply visceral level when I see someone
doing exactly what they were born to do.
It's always a rays shining down experience.

Whether it's a teacher, artist, athlete or entrepreneur
it doesn't matter the person, or the thing they do
it's the honor (and gift) of witnessing someone with the guts, gumption
and daring to go after their thing.
At a certain point I realized, those people who dare greatly –like you– are the people I most want to work, serve (+ play) with.
::
The way I'm able to do that, with the unique skill-set I have
is within the game of entrepreneurship.
How did that come to be…?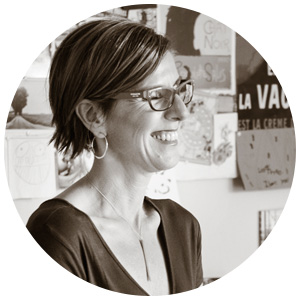 I was a designer, brand/creative director and start-up co-founder for years within the start-up world… but it wasn't till I went out on my own, that I experienced first hand the doubt that plagues you when building a solo business online.
Those second guesses can be downright tormenting, and the onslaught of conflicting decrees from the marketing and online biz building space…confusing at best.
After the first year I found that I'd built a business that was close to my vision, but not quite…something was off.
My why was solid, my branding on point — but my business structure and marketing strategies where a hodgepodge of formulas, blueprints + how-to's handed down by industry gurus, mixed in with a heavy dose of self-imposed limiting beliefs on what I "should do" vs. what I WANTED to do.
My business simply wasn't in alignment with ME.
The all caps ME.
The truest expression of who I am and want to be in the world.
And so began the journey of shedding the shoulds that surrounded me, forging my own path & trusting my intuition.
The result?
A business that's growing, stumbling and evolving, right alongside, the all caps — ME.
One that consistently attracts the very people I most want to work, serve & play with, because I create offerings, brand + market from that alignment.
One that FUELS my soul, because I'm doing it my way on my terms
and hot damn if that's not inspiring and empowering!
That Dear One
is what I most want for YOU
And since you're here reading this, I KNOW you're game.
That although some fear is there, you're beyond ready for the grand adventure of going off-road (leaving the should do's and gurus behind) to build a business that's in total alignment with the all caps YOU
the one you alone were born to create.
I know because I BRAND on PURPOSE attracting MY perfect-fit people…
Highly creative, multi-faceted, intuitive, hips swaying to their own beat, sensitive women
who feel things deeply and see things a little differently.
YOU
and I'm over-the-moon that you're here
The FIRST STEP?
Discover what makes you stand out, OWN it + act on it with CONVICTION.
I'll show you how in my free HOW to BRAND on PURPOSE training.
Click here to get started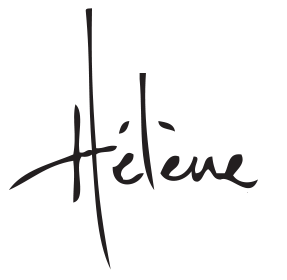 A name that needs explaining…
Hélène is French (as am I), so the H is silent (confusing, I know)
For now, forget how it's spelled, and try this:
Pronounce it like the two initials L.N.
Then say it fluidly, without pausing between the letters.
Give it a shot and we can refine when we meet
(which I'm very much looking forward to btw).