BOP your OPT-IN
The BOP your OPT-IN training made me reconnect with the core of my business and has given me the focus, foundation, and foresight to make that next step. Thank you Hélène for providing the knowledge and space for us to grow.
Kara Lambert: Owner –

Write to Right
[hr]
WOW Hélène this is life changing stuff you are providing right here! I just had a huge Aha in my business and offerings. Tears in my eyes whew. Mahalo sister!
[hr]
Most courses just skim the surface and say something like "make an opt-in that your ideal customers would love" which just leaves you circling thinking… "ok…. so WHAT is it?" Hélène has you do the work from the inside out – from your WHY out to your HOW — it all lines up and

makes so much sense.
I highly recommend this free training — it will end the confusion, second guessing, and chasing of your tail when it comes to creating an opt-in that is enormously powerful for your readers and also congruent and logical for your brand.
Amy Humphries of Change Academy
[hr]
Not only did I align my opt-in with my brand, but I also came up with a 100%, chills-in-my-legs tagline for my business!
Amanda Grossman :: Founder of

Frugal Confessions

: Live a VIP Life on an Average Paycheck
[hr]
I feel so clear about my offerings and how they will tie into my brand after this program! Thank you!

[hr]
The confusion and overwhelm around crafting an opt-in has been lifted. The how, why + what is coming in very clear and I'm excited to get to work.
Suzanne Wigginton

, Soul Care Practitioner :: connecting you to YOUR something greater
[hr]
Hélène's BOP your OPT-IN training is amazing! Total gold. I got a massive amount of clarity for my next stage in business. During the training I reworked my elevator pitch, rewrote my about page, updated my work with me page and slightly altered my ideal client. This could not have come at a more perfect time for me. Incredibly valuable information from a purposeful entrepreneur who more than shows up and totally gives it her all. Oh, yes, and I have total clarity on what my next opt-in looks and feels like. Ever so grateful!
Maya Gaddie: Digital Mentor
[hr]
I gained more of exactly what I needed from this training than I have anywhere else in my quest to start this business that I am SO passionate about. Thank YOU!
[hr]
Hélène's approach, Branding on Purpose (or BOP) is brilliant.  Her process helped me find the big picture of my business in a way no other training has. Then, she led me through a process to identify a perfect opt-in offer for my ideal client. 
Peggy Freeh :: Founder of

Simple Daily Practice
[hr]
Woah! I've just BOPPED my little head off and stormed right through the whole training vault in one hit because it was so.damned.good. Hélène Scott you are a genius.
See you on the flipside!
xo,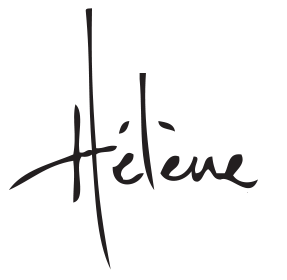 [hr]
© 2015 Hélène Scott + BRAND ON PURPOSE® — All Rights Reserved.