Crafted for the service based soulful entrepreneur, the BOPCAST offers up bite size tips along your day-to-day adventures as an online business builder.
::
You can expect solo riffs, topic focused interviews, live hotseat coaching (with in-the-trenches solopreneurs) & answers to your submitted questions all within a short format podcast designed to fit seamlessly into your daily schedule.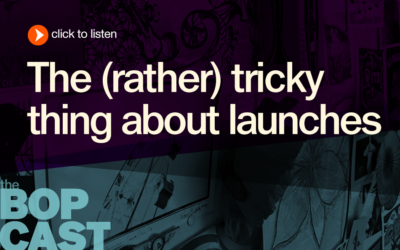 Bottom Line... Launching is Hard. Emotionally. Mentally... even physically. In this On-Air Coaching Episode we get a real-life example on the 'gremlins' that sabotage us and how to use TEST + PIVOT to analyze your feelings, determine what worked and what didn't - then...
Have a question you'd like answered on the show, or perhaps there's a topic you'd love to hear discussed?
Hit the record button & ask!
Please keep your recording to about a minute, and don't worry about getting it 'right' in one take, you'll be able to re-record till you're happy with it, before hitting submit.
I can't wait to hear from you!