A little ditty for all you service based solopreneur's somewhere in your first year of business (or so), who are BUSTIN' tail and dangerously close to burning out.
This is a tale of Self Care + Setting Boundaries, sprinkled with a solid dose of battle ground tested tips — just for you.
1.
Don't let the fear of the day-to-day uncertainties of online biz building dictate the type of work you do.
You've gone out on your own for the freedom of doing what you WANT to do, what you KNOW is within you… not to become an employee of — What You (or other people) THINK You SHOULD Do, Inc. 
Now I get that sometimes you need to keep that side job going, or take on work that fits into the category of "I can, so I should, cuz I need money to build my empire!" — but be VERY careful to not let it take over.
2.
Set your boundaries OUT LOUD.
If you are doing something that you know you only want to do for a limited time — SET the boundary in clear site on your services page.
Not sure how about numbers and schedules? Set a limit + start a waitlist.
This isn't about some marketing 'scarcity' tactic — this is about taking care of YOU. If the format in which you're delivering your 'thing' is new for you — allow yourself the time to learn what works best for YOU (which in turn is how you will serve your customers best).
3.
If there's something that's particularly 'soul sucking' in terms of what you know how to do, but don't want to do anymore… for the love of chocolate — don't even list it as an option! The universe takes what you say seriously, and WILL send you those exact types of jobs.
BONUS TIP: Same exact principle applies to clients.
If you EVER get a niggly little feeling that they don't seem like the right fit — don't take the job (your gut/intuition always knows — it's protecting you, let it!).
4.
Everything takes longer than you think!
The time to prep for a meeting, the time to take notes, the time to create a course, the time to set up your website… you know of what I speak. In the beginning especially with 1:1 consults + contracts, be sure to give yourself more time than you think you need, and then pay very close attention to what truly works.
Bottom line… Take extreme care of yourself.
You are SO worth it!
Be YOU + OWN it daring one.
xo,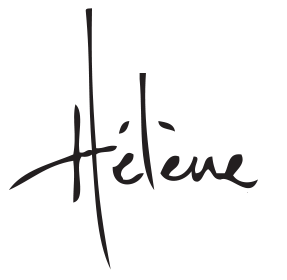 [hr]