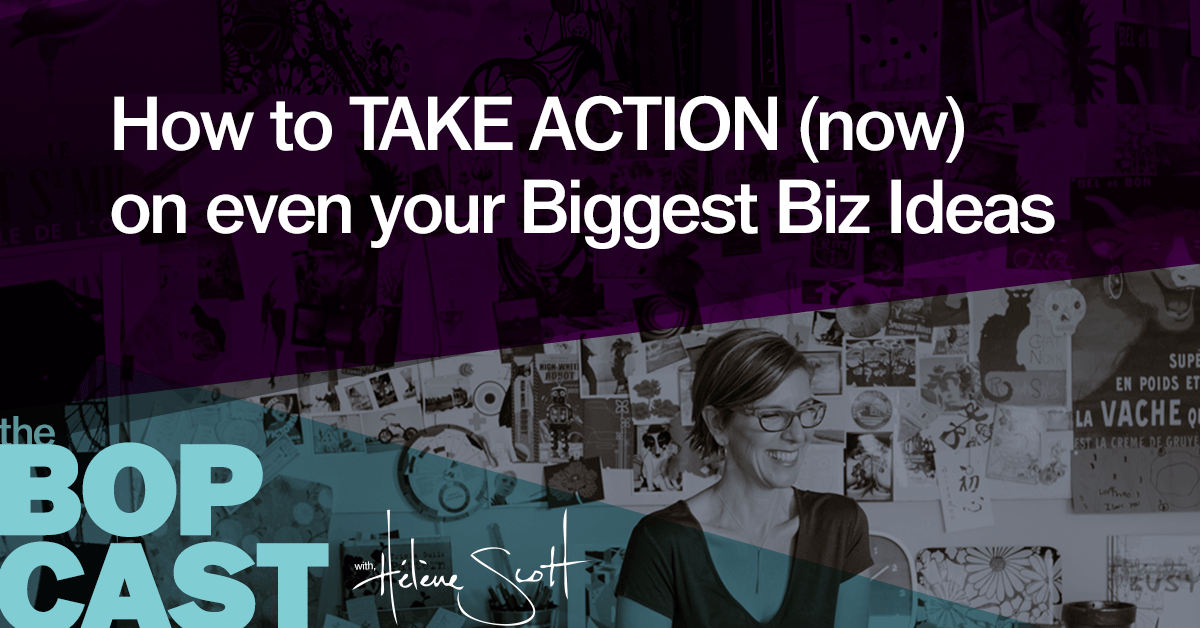 I went about the whole launch of the BOPCAST in just about the most backwards way possible.
But it was one of those situations where if I'd followed the 'should do's' (around how to launch a podcast), the 'idea' of it would still be hovering in my magical world of possibilities.
So instead I did it MY WAY and started it on the 'down-low'… but the main thing is, I took action (and only good comes from that).
In this episode I use my 'backwards launch' of the BOPCAST as a case study and break down on how to take action (now) on even your biggest ideas (regardless of how 'farfetched' they feel).
If you're in a place right now where an idea has been hovering for awhile (in that magical world of possibilities), and you're not sure where to start… this episode will walk you through how to get moving, now.
I also officially introduce what the BOPCAST is and what to expect (turns out you're supposed to do that in episode zero…yup, backwards again).
Thanks for being here!