BOP 010: Set Your Biz True North (and keep your brand & business in alignment)
Setting your Biz True North is like creating a non-negotiable tether between you and the business you want to build.
In this episode I walk through 3 questions to set the foundation (& tone) of your Biz True North. A brand alignment tool to use in all of your business decisions (as well as a powerful ritual at the beginning of a new year and/or quarter).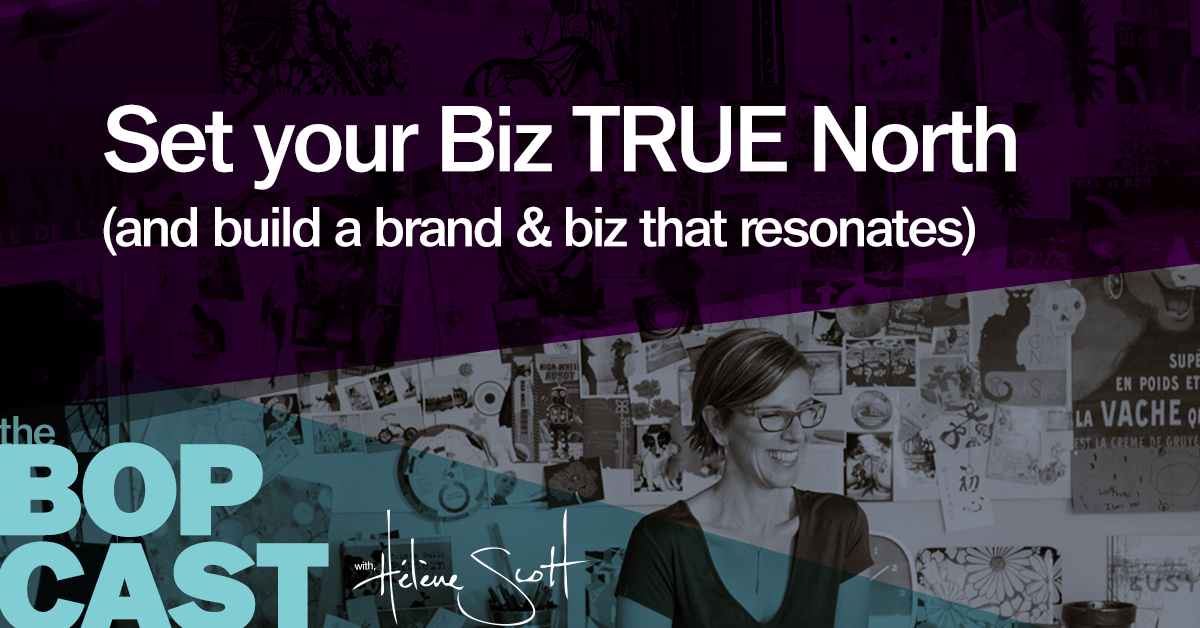 It's so very easy to get taken off track through comparison, shiny object syndrome, the latest social platform… you name it, everywhere you turn — a myriad of distractions await.
This practice of checking in to see if what you're taking action on (offerings, collaborations, marketing) and your Biz True North match up — will, bottom line, result in a brand that attracts (& a biz that delights) you and your perfect-fit people.
Why? Because you're purposefully building a business that's in full alignment with you… meaning you're building the business, the offerings and creating your day-to-day to be exactly what you want it to be… and when you're working towards that True North, then you can't help but attract the very people you most want to work with. Period.
Mentioned in this episode:
True North WORKSHEET
(click to download)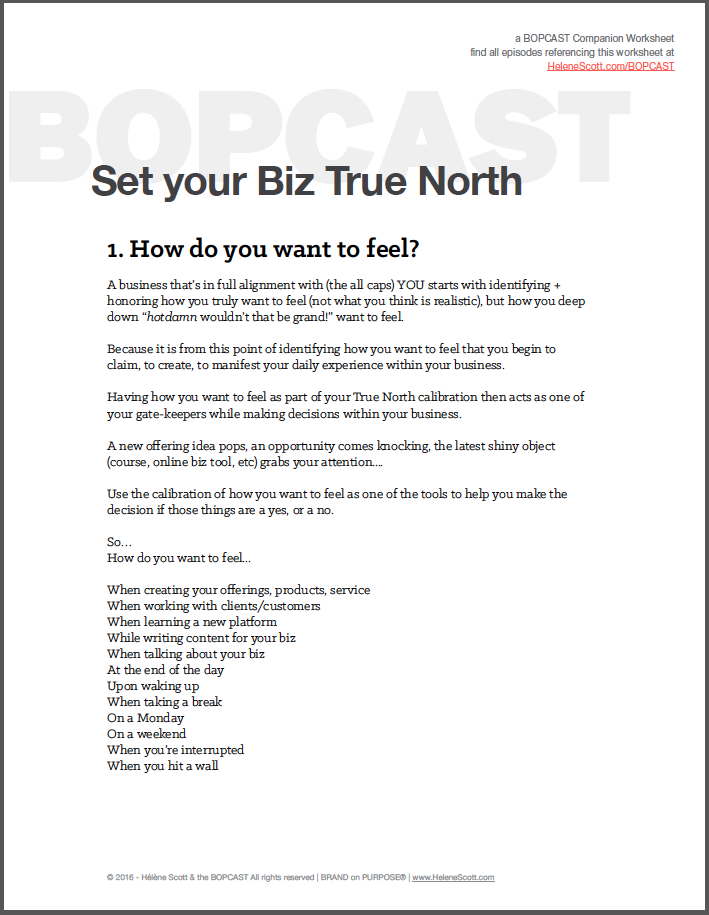 Episode 8: DO THIS First Step in Creating a Personal Brand Business (and attract your perfect-fit clients)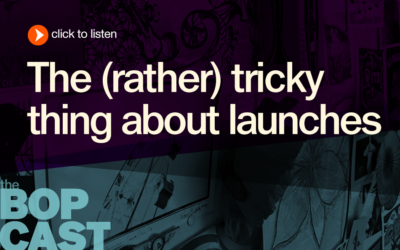 Bottom Line... Launching is Hard. Emotionally. Mentally... even physically. In this On-Air Coaching Episode we get a real-life example on the 'gremlins' that sabotage us and how to use TEST + PIVOT to analyze your feelings, determine what worked and what didn't - then...