Soulful, Tactical, Strategic & Magical
CoWorking, Laughing & Planning Together
For Creative & Intuitive Biz Builders who dare greatly, in life & business.
Craft a customized quarterly biz plan that focuses on the alignment between YOU & your BIZ , one that honors you, your lifestyle and your business model… completely.
Identify what FUELS your DARING
and imbed that magic into your day-to-day.
Complete your review & plan in ONE DAY with like-minded women biz owners, and me by your side!
Session ONE 8:30am – 11:00am PST
BREAK 11:00am – 12:00pm PST
Session TWO 12:00pm – 2:30pm PST
If you're unable to make it for both sessions in their entirety… that's OKAY. You're welcome to hop in a little late, leave a little early, or attend only one of the sessions. Whatever works best for you.
This is a LIVE experience that won't be recorded.
THE MATERIALS
A week before we gather, I'll send you the digital Calibration Retreat Workbook & Audio Buddy to peruse the questions and listen to the audio, giving you time to ponder & ask questions as you architect what you want (in biz & life) over the next 3 months.
THE HUB
For 2 weeks we'll have a private community space that will open when you get your materials (a week before our retreat) and close down the week after. A place to connect, ask questions and get complete support (optional).
THE DAY OF
We'll gather on ZOOM taking advantage of the gallery view as we hunker down to work in community. For most of the Session Blocks, we'll all be muted, giving plenty of quiet time to work through the workbooks.
Questions are HIGHLY encouraged as you work, and can be posed by simply unmuting. If it turns out a question needs time to work through – I'll create a break out room to dive in, allowing those on a roll to continue working undisturbed.
BUILT INTO THE SCHEDULE
social-breaks giving us time to connect
(actual chatting, not just text chatting)
quick bio breaks to stretch legs & grab water, etc.
a long break in the middle for our bodies, brains & tummies :)
$250

Regular
$125
Registration will open soon
SAVE the DATE for SEPTEMBER 16th
You'll walk away knowing exactly what's working, what's not working and why — empowering you to make adjustments that are in full alignment with you, and your vision.

You'll end the overwhelm of all-your-ideas competing in your head — ushering in sweet-confidence around which idea to focus on when, knowing it's the most positive for you, and your business.
And the best thing…
You'll have way more time, space, ease and joy to take care of yourself, the creator of this magnificent business over the next 3 months (which is not only vital to grow & thrive but also acts as a visceral and magnetic beacon to your perfect-fit clients).
How did the Retreat come to be?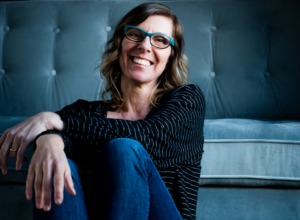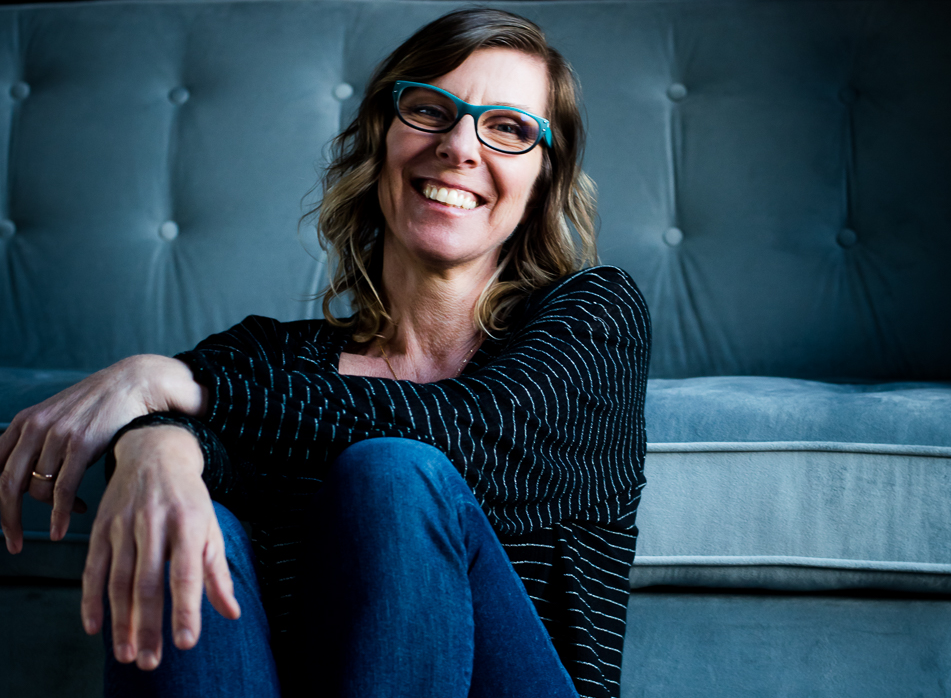 The challenge I faced as an HSP, creative and intuitive biz owner who balks & bucks under too much structure, was that although I understood logically the incredible value of doing a quarterly review and business/life plan:
ONE ☞ It was crazy hard for me to get it done alone.
I'm not sure which was worse, my ADHD kicking into high gear, distracted by all.the.OTHER.things (so many squirrels!) or that the act of reviewing, celebrating wins, deciding on changes & setting goals, was a lonely experience as a solo biz owner.
TWO ☞ It was an exercise in Shame
The programs I'd tried focused on performance & competition, an equation that induced shame rather than the confidence, clarity & empowerment biz planning ought to elicit.
And then it hit me with a bit of a THUD!
As a business alignment mentor whose helped hundreds of creative, multi-passionate, and intuitive women build their businesses to be profitable and soul-fueled in complete honoring of THEIR WAY. Why not craft a quarterly review system for us?! One that's playful, inquisitive, ensures alignment between life and business, is ease filled and designed to FUEL our DARING?!
And why not do it in a co-working atmosphere. Get it done in ONE DAY, alongside a community of like-minded/souled biz builders with me in fierce support by your side… FUN & DONE! 
Get ready to transform a powerful business practice (that can be tedious & lonely) into a zeitgeist of clarity and belly laughs.
Registration will open soon
SAVE the DATE for SEPTEMBER 16th
Questions that need answering?
email me at Helene @ (the url of this website) .com
xo,