What's been the BIGGEST impact on my Business (& life) this year?
A FREE training (taught just 2x a year)
that starts again on June 1st
CLICK HERE >> to join the waitlist
When what you really want are answers (not another course thank-you-very-much), don't want to pay the higher price of a 1:1 consult, and thrive on the energy and expansion that occurs when an intimate group gathers to learn, discuss & collaborate.
A 2 hour, 4-6 women mastermind, that combines individual coaching and group discussion — on one shared topic.
You'll come away with your questions answered, a plan for immediate action, and an expanded set of ideas & strategies that are the undeniable by-product of a collaborative experience.
And with the 2 weeks of group support and accountability to begin implementing?…let's just say that inspired action is highly contagious.
May 30th
Mastermind Call
9:00 am – 11:00 am PST
May 30th – June 13th
2 week implementation hotline
catalyzing (and ensuring) ACTION after the mastermind-high
Cost
$90
Seats
6 available
TOPIC: Group EXPERIENCES using Facebook
Build Engaged (and brand aligned) Communities & Groups using the Facebook Platform
Want to create a group experience/event using Facebook as your platform (paid, free, pop-up, or open-ended), but aren't sure of all the things to consider before doing so?
Or perhaps you have a group right now, and things aren't what you'd hoped for and you need an intervention pronto?
I've now run everything from 3-day pop-up groups to an ongoing 3 year membership (and everything in-between) — with quite a few bumps and many an exalting high along the way — I have a wealth of experience/tips/hacks that I'd love to use for YOUR GOOD.

I can answer all your questions (from the concrete technical ones, how to avoid 'crickets' with engagement, and even the subtle energetic considerations…cuz we all know Facebook can be a time/energy suck),
And help you lay out a plan that's in 'rays shining down' alignment with YOU, your brand and the program/experience you want to create for your tribe.
Don't be, just another Facebook Group!
Create brand aligned experiences that excites and delights,
you and your people.
Register Now
Included with session:
2 week follow-up group implementation hotline ($108 value)
Recording of the session (so you can be fully present)
Support materials (sent a few days before session)
A FEW DAYS BEFORE
You'll get access to the pre-roundtable/mastermind materials (things like audios, videos, questions to ponder + resources to check out), so we can hit the ground running during our time together.
ON THE DAY OF
We'll convene using a private video conferencing platform that allows us to see each other throughout the entire session (next best thing to sitting 'round a table). Each participant will have about a 20 minute coaching session with me where I'll answer your questions, brainstorm + collaborate with you. We'll finish with a group discussion sparking collaborative solutions and connections.
AND THEN YOU'LL…
Receive an audio recording of the session

Keep the materials

Be added into the 2-week private group CATALYST hotline
(with the same group that was on your call)
This is the SECRET WEAPON of the roundtable as it's one thing to come up with the ideas and the plan, but it's a whole other thing to begin taking inspired action and be accountable to it.
In just 2 hours you'll have your questions answered, an expanded set of strategies, and a clear action plan on your next steps.
I can't wait to work + play with you on the flipside!
xo,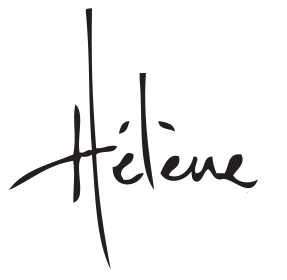 IF this THEN that EQUATION

// If only 1 person signs up, we'll meet for 30 minutes
// If 2 people sign up, we'll meet for 1 hour
// If 3 people sign up, we'll meet for 1.5 hours
// If 4 people sign up, we'll meet for the full 2 hours