Want to create a business + brand that's
undeniably YOU and can't help but attract your 'perfect fit' people?
It means shedding the shoulds that surround you (both industry and self imposed).
It means having the guts + gumption to forge your own path.
It means building
Your Biz YOUR WAY.
Because when your business is in total alignment with YOU, you begin to BRAND On PURPOSE, making your messaging and YOU… MAGNETIC — attracting the people you most want to work with… your perfect-fit people, like a homing device.
I've NO DOUBT you've got what it takes to go –off road- and do things YOUR WAY — that deep down, that's exactly what you've been called to do.
But I also know (first hand), that it can be a rather rough + vulnerable road to travel alone,
fraught with fear, self-doubt + second guesses.

This dear one, is where I come in with arms open wide…

I'm Hélène Scott, your fiercely compassionate biz & brand alignment coach — devoted to helping you discover, define and build the brand + business you alone were born to create.
The one of your truest expression, of your most daring design,
in exactly the way you want to do it.
Your Biz YOUR WAY,
all the way!
The very first step?
BRAND on PURPOSE
xo,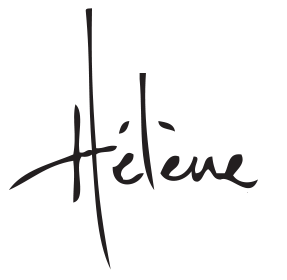 Working with Hélène through her BRAND on PURPOSE training, one on one and her BOP Collective mastermind group helped me to nail THE thing I want to offer the business world.
There are tons of "Just do as I do!" gurus out there, Helene is not one of those. She is a "Do what you do!" guru, guiding you toward branding through your passion, your voice, your method, your value and your heart. She's killer!
Lisa Starbard :: Business Strategist
When I work with Hélène it's like having two coffees:
1) the coffee I'm already drinking, and…
2) the coffee that is Hélène making every inch of me awake to receive her high speed-bursts of brilliance, right-on intuition and wisdom.
Other than that — she's authentic, caring, devoted, giving and truly interested in what you YOU are doing. A friend vs. a virtual friend, if you know what I mean…
Monicka Clio Sakki :: Creativity and Self-Magic™ Mentor