In daring pursuit of your most courageous work?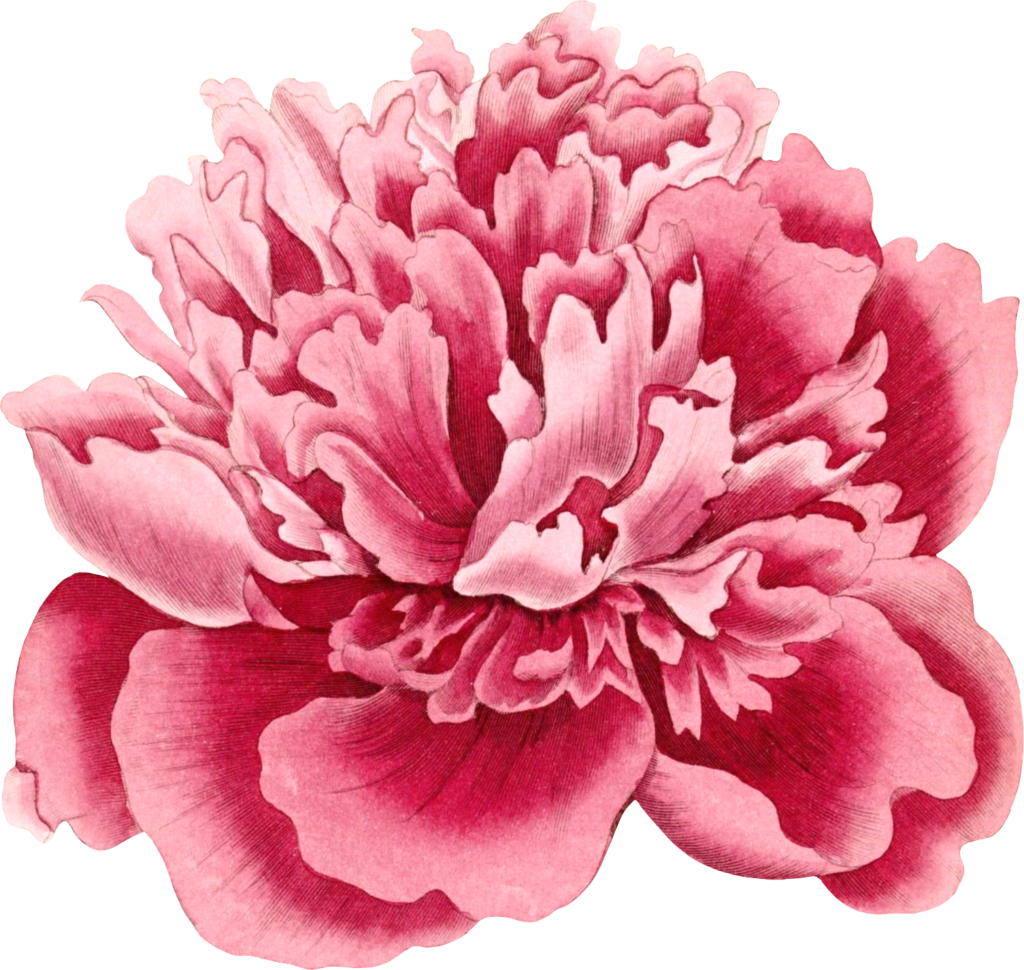 What you're doing matters.
And it is my undeniable mission and honor to support you in your exquisite daring.

Looking for a no-nonsense thinking partner who's soulful, tactical, strategic, and magical?

Who GETS you, cares deeply, and is fiercely devoted to YOU and YOUR Business?

You Dear One, are in the exact right place!
Hélène here…
Thinking Partner and Consultant for Intuitive Women Biz Builders. The Dreamers, Healers & Creatives who feel things deeply and see things differently. The Magical Misfits who ZIG when others ZAG, in life and business! You? Read on :)
A few things my clients and I have recently celebrated...
Creative Direction, Messaging & Positioning for a new modern publishing house launched! (website, author onboarding experience & marketing). 

A new Podcast was named! Along with tagline & clear positioning for the launch.
A business model & delivery process was reStructured to work less hours due to family obligations and NOT lose any income (happy side effect – she's making more money due to the efficiency).
Dots were connected and a through-line found from what seemed like 3 different business ideas allowing my client to move forward with one clearly positioned business that incorporates all 3 ideas.
A personal outreach (multi-touchpoint) communication plan was crafted to tell existing clients about a raise in rates (BONUS! they all reSigned at the new rate).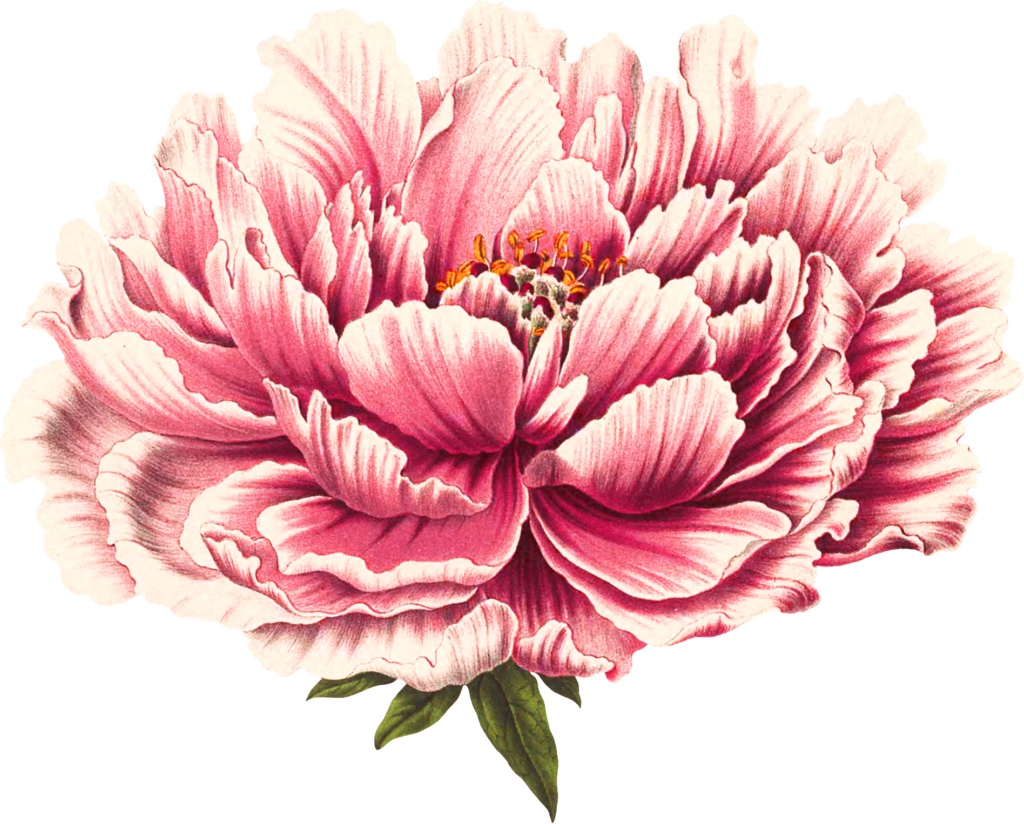 1 hour of Technicolor MAGIC to get you Unstuck, Clear & Fueled on your next steps. We'll untangle the specific quandary that's in your way and with fierce compassion & ruthless devotion… ZAP! you out of it.

3 month Container with me by your side in a Creative, Collaborative, Magical Swirl of Clarity, Alignment & Focus.
Got a 'thing' you're spinning on that's got you a bit overwhelmed, and realize you'd rather find the path forward faster in partnership & belly laughs instead of alone?
Send an email or schedule a chat if you're interested in the ZAP! or the INQUIRY.
With a rich and varied background, I'm able to contribute in a variety areas on your team. I started as a creative professional (illustrator, web & graphic designer), then worked as a creative director & brand strategist, then a start-up co-founder of an online/offline social game for good where I headed the creative, brand story and community experience departments, before launching this business in 2014 in which I've honed my skills in the online marketing & biz building space.
Send an email or schedule a chat to discuss the possibility of working together.
Like the Beyoncé song, Hélène is IRREPLACEABLE. It's such a relief and a burden off my shoulders to have her in my corner. Every time I talk with Hélène, I get clarity and direction. Even with little input from me, Hélène asks the right questions, gets the gist, and offers so many ideas to consider and pathways to explore. So in-between our sessions, I feel super confident going full-speed ahead with my business, implementing it all (and we keep seeing great results). She's a perceptive, kind, creative gem and the kind of person you'll feel just so lucky to have found.
Helene's approach has always resonated with me. As an internally passionate, outwardly introverted entrepreneur, I struggle with current marketing and course creation trends. So much so, I've shied away from creating the course I've talked about for a year. Helene isn't just a coach, she's a collaborative thinking partner. She helped me not only pinpoint what to teach -- but how to recognize via introspection -- what to keep and what to let go of. She's been integral in helping me create and market a course that is true to who I am and what I want to teach. I can't wait for more sessions. 
I'm a fly by the seat of my pants kind of girl. Which has historically gotten me fly by the seat of my pants results. Fortunately, that shifted when I began working with Hélène. I stopped chasing the squirrels and started aligning my business with my life. In this way, I stopped self sabotaging because I was doing the things in my business that felt good for ME, not the things others told me I should be doing.
Working with Hélène has been one of the best business decisions I've ever made. With her coaching, support and guidance, I have become super clear on who I serve, grew my suite of offerings in my business from one to five (including an online course), and increased my revenue by 1,000% within the past year.
Before working with Hélène, I was all over the place. I had lots of ideas, a multitude of skills, and many people I could help. I just didn't know how to "narrow my niche." I felt less confident because I didn't know how to speak about how I help people or how to name who I help. My business took a hit because of it. Hélène has created a path for me to follow that still allows me to be my brilliant self. She gave me focus to help me be more grounded and confident in expressing myself to potential clients. She provides the structure I need to make consistent progress on creating my program and getting it out into the world.
We were having difficulty focusing on our key offer and the appropriate messaging. While we have a good appreciation for the importance of getting our messaging right, we weren't sure where to start or how best to focus our efforts. Hélène met us where we were and tailored her approach to what we needed, when we needed it. We had numerous light bulb moments: clarity on branding our key offers, developing our copy, and seeing it transformed successfully into our first website launch. We now have a clear initial flagship offering, an articulated pathway for new customers, and a succinct message upon which to build out our business.
Before working with Hélène, I felt like I wasted a lot of time trying things that didn't make a difference to my bottom line. Hélène encouraged me to build my business in a way that felt true to me and my skills and to get really clear about what I was offering. I am thrilled that I have been able to triple my number of clients over the past year, and am working with aligned, ideal clients - the fact that I'm considering a waitlist is mind-boggling and amazing to me. I have been able to grow organically simply by making aligned decisions in different aspects of business. From working with Hélène, I have grown hugely in confidence in what I offer, how I make decisions, and my productivity and focus on what works for me. And I'm delighted to still be in love with my business, and the work I do after 5+ years on this entrepreneurial journey.
Prior to working with Hélène, I was stuck. I'm a true multi-passionate and have tried so many different things with my business but hadn't found any traction. I never seemed to find a way to build my business that was sustainable. Hélène showed me that I didn't have to keep doing things that weren't working for me or my business. She has guided me to accept the way I am and build my business to explore and harness my true purpose and way of being in the world. With her help, I am able to see my business from a bigger perspective and find a better way.
As a creative, I tend to have A LOT of ideas swimming in my head. It's easy to feel overwhelmed by the bigness of owning a business. Hélène's coaching sessions help me stay focused on my goals. When I have a session with Hélène, she helps me break down the big picture into bite-sized steps and intuitively knows when I just need to let an idea continue to simmer. When I'm on a call with her, I feel like I'm talking to a trusted advisor, a longtime friend and soul sister all rolled into one. I feel safe and comfortable. Knowing that Hélène is on my team makes me feel not only understood but also like I have her experience and expertise to guide me. Hélène gets the challenge of being a wife, mother and soulful entrepreneur. She is the queen of alignment, a cheerleader and one of the most transparent people I have had the pleasure to know. When I huddle with Hélène, I know that we are going to blow through whatever block is holding me back. The role of business coach can be difficult to define but to me Hélène represents wisdom - the wisdom of someone who has seen it all. Her coaching has been instrumental not only in growing my business but in growing personally as well.
Hélène helps me keep myself grounded by reminding me that I'm not weird, or less than for doing things differently than other entrepreneurs in my space. If I let myself, I can let that negative self-talk spiral out of control and keep me from getting things done. She makes sure I stay on the path to my North Star, when it's so easy to get distracted by what everyone else is doing. Hélène helps me get clear on what's most important to ME, so that both of my businesses feel satisfying and easy. So that I'm measuring myself by my own standards instead of trying to "keep up with the Joneses". More clarity = less anxiety, and less anxiety = more action that moves me forward! Plus I look up to Hélène as a role model for how to run a business with honesty, integrity, and heart. The way she's transparent about her own process with her clients and followers is the way I strive to be with mine. She's so good at it!
Before working with Hélène, I was having trouble really articulating what I do with clients. It was hard to not be able to offer what I have to the right people with ease, or in a way that they would understand. Rather than insisting that my offering needed to be simpler, we found a way to focus all the things I do into one thing. I realized that working together was solving my problem after the first session, we changed up one of the key words in my copy, one liner, and offer name. This sounds like a little change but it was super energizing for me. I am now able to talk more clearly about what I do and who I work best with using the terms we pulled out of our time together.
Prior to working with Hélène, I was having trouble figuring out how to break through a certain level of revenue. Every time I tried to solve this on my own it felt like I was just turning in circles. Hélène started by focusing on MY needs, not on what marketing or business "should" be. Rather than continuing in circles, working with Hélène was like confidently climbing a staircase, one step at a time. I've doubled my fees with one client, started saying no to small crappy jobs, and found a model to help me reach my financial goals.
Hélène Scott has an uncanny ability to bring super-focused powerful support for my process all while providing a gentle and understanding hold. When I am overwhelmed by what I'm wanting to build in my business and the" hows" of making it happen in an online world I don't have fully figured out, Hélène somehow hears through all of my confusion and together we find practical steps I can take right now while keeping an eye to my overall vision and direction. Her process is quick, efficient and meaningful. She is a gem!
There are people who think creatively. And there are people who think strategically. Then there's Hélène. Hélène is a trailblazer who's just as adept at adding fuel to the creative fire as she is at thinking outside the box to help entrepreneurs solve complex strategic brand problems. I gained so much clarity behind my work. Hélène is masterful in her ability to build a community and lead people to help them become authentically true. I can't thank Hélène enough for being such a caring leader.
What I love most about working with Hélène is her ability to meet me "where I am" and help me visualize how I want to grow my business. In this first year, I needed someone who understood my situation of working a full time day job while creating a business around what makes me unique, and Hélène totally got me! She continues to amaze and inspire me by providing incredible insight, and concrete steps that align with my goals and allow me to gain confidence as I grow.
There are as many business coaches as there are stars in the sky (ditto for branding experts). But when *your* hard earned money and ambitious heart are on the line, you deserve more than just *a* business coach or *a* branding smartypants. You deserve *the best*. Simply put, that's who Hélène Scott is. When you work with Hélène, you have access to a wealth of experience, a top-notch creative mind, and someone who is as invested in you as you are in your business. And to top it off, she's a lovely person who you will totally enjoy working with. So refreshing! She can see the details *and* the big picture (it's a rare combo!), and she knows how to ask the right questions. She works with YOU, where you are right now, and gets you moving forward on your path. No one-size-fits-all solutions. Amen to that! Thinking about working with Hélène? Do it. She's the real deal.
Everybody touts the idea of authenticity but it's so hard to know what that word really means for YOU and harder still to know whether you're applying it. Hélène has an unparalleled gift for helping you to feel - KNOW - that you can shine being you. I literally felt something lift from me after our first session; to the point where I was a bit teary and emotional. I would have paid the full amount of the program just for that one moment.
Hélène delivered so much OOMPH! I came away with a ton of ideas, a huge dose of clarity and a whole bunch of inspiration to keep me going for a while. Hélène knows how to access the parts of your mind that are stuck and helps you ease into a clear action plan. I could not recommend Hélène highly enough...she is a brilliant!
Before working with Hélène, we were struggling to launch our business. As we tried to undertake this massive effort ourselves, it felt overwhelming. Hélène created a plan and kept us on track and on time. Several weeks in, we began to see the business plan come together in ways it never had before. We now have a solid platform upon which to found our business, and a sense of confidence about making the next steps forward. We know our business, ourselves, and our customers so much better than when we began.
Hélène is brilliant at what she does. She's able to laser focus in on what your brand is about and see things with fresh, experienced and expert eyes. What I love most about working with Hélène is how I'm guided to really think about my own true vision as I build my business. Her advice is always totally individual. I feel like she just gets me. She comes from a place of genuine integrity and honest transparency with a fun splash of humor. If you're tired of marketing hype you'll love working with Hélène.
I had just launched a product and scheduled a ZAP! session with Hélène to bounce off ideas on how to keep the current results rolling in a long-term sustainable way. She had a completely different approach then I expected and a very laser focused insight to my situation. I implemented her suggestion right away and within 10 days that suggestion alone brought me an extra $1,000 out of a $25 product! Completely stoked, I can't recommend Hélène's ZAP! Session enough! Book your session with confidence to receive the value you invested many times over.
Hélène is a speed strategist combined with supremely nurturing support, so you get on target and into positive action. I gave her a jumble of musings and confusings, and she untangled things, set me straight, and gave me the next steps for success. Don't let her easy manner fool you–she delivers brilliant insights and action steps in a compassionate way that's got me unstuck!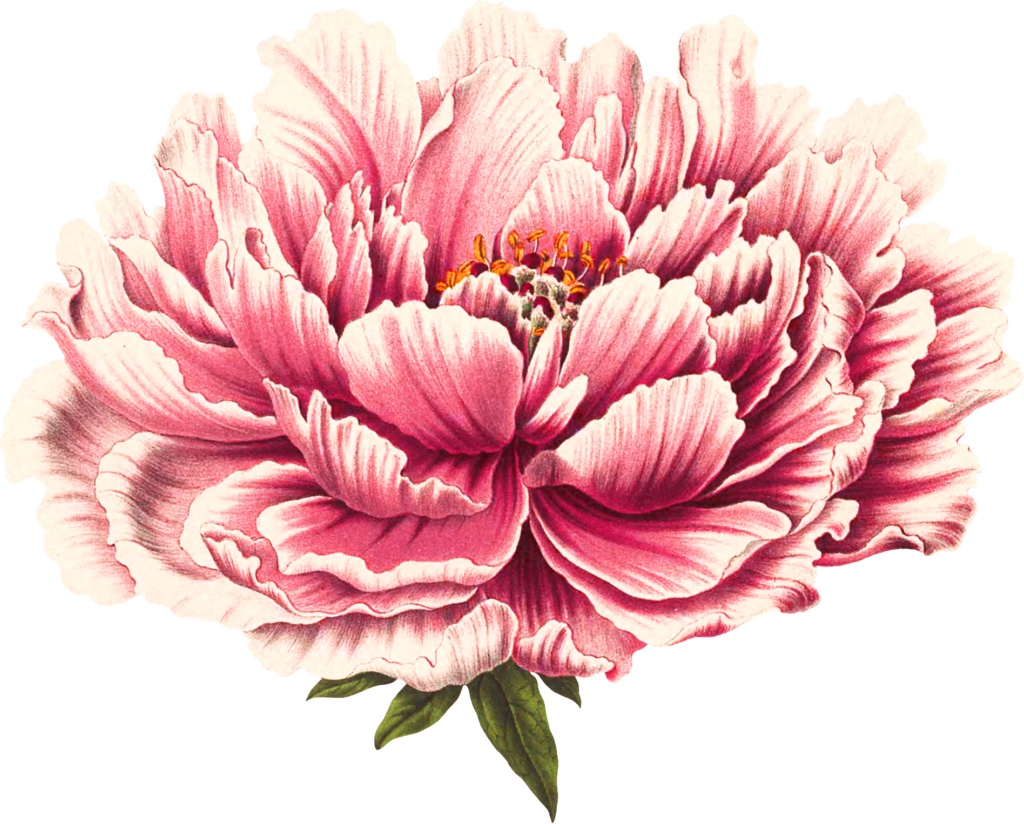 Biz Alignment Mentor, Thinking Partner & Consultant helping HSP & Intuitive Women Biz Builders (the dreamers, the healers, the creatives) navigate & thrive in the loud world of online business building in complete honoring of their magical ways.
Also…
Intuitive. Optimist. Creative. Mom. HSP. INFJ. Lover of Poofy Clouds, Big Trees,
Stinky Cheese (and Chocolate)